Women and men today have more options than ever for delaying the aging process. While a healthy lifestyle is the best way to keep yourself feeling youthful and energetic, diet and exercise alone can only do so much to prevent the signs of aging. The Nose and Sinus Institute of Boca Raton offers several non-surgical options for facial rejuvenation.
One of these non-surgical options is dermal fillers. Dermal fillers can be used on a number of areas of the face and neck to produce a refreshed and more youthful appearance. They can restore volume to the cheeks, temples, and lips, improve the contour of the chin and jawline, and smooth wrinkles and folds.
Frequently Asked Questions

Juvederm® is a group of dermal fillers that was first approved by the U.S. Food and Drug Administration (FDA) in June of 2006. The Juvederm® collection of dermal fillers achieve long-lasting results by restoring volume to facial wrinkles and folds for a more youthful facial contour. They also provide patients with a natural look and feel to correct imperfections around the forehead, eyes, nose, and mouth. Patients of all skin tones and types see amazing results without the increased risk of hyperpigmentation or hypertrophic scarring. Juvederm® results can last up to 6 months or longer.
What are the advantages of Juvederm® over other types of fillers?
The advantage of Juvederm® over other hyaluronic acid fillers is that it is a gel that provides a smoother, natural-looking contour to the face. It carries little risk of allergic reaction because of the biocompatibility of hyaluronic acid. Being a natural product found in our tissues, it is eventually absorbed by the body. There is no recovery time and the rejuvenating effects show immediately. Injections may take 15 minutes depending on the area that is receiving treatment
Juvederm® tends to settle into the skin more smoothly than other facial filler treatments. It also is less likely to lead to the formation of a bump in a patient's skin. Furthermore, a Juvederm® treatment involves the use of a complete syringe; this syringe cannot be shared or used again.
What types of Juvederm are available to patients?
Dr. Hancock and Dr. Nachlas offer an array of Juvederm® treatment options. They are happy to share information about each type of Juvederm® treatment.
Several Juvederm® products are available:
Juvederm® Voluma XC: Serves as an injectable gel that goes into the cheek area to correct age-related volume loss. The solution is injected deep into the facial tissue to lift sagging skin, enhance your cheekbones, and restore volume. Results may last up to 2 years.
Juvederm® Vollure XC: Used to address moderate to severe facial wrinkles that have developed around the mouth and nose to help patients achieve smoother-looking skin. When injected, the solution improves skin hydration and volume while decreasing the appearance of wrinkles, creases, and lines. Results may last up to 18 months.
Juvederm® Volbella: Helps to correct vertical lines around the lips (smoker's lines) and provide additional volume for patients with thin lips. Results may last up to 1 year.
Juvederm® Ultra XC: Used to add volume to facial tissues and smooth out wrinkles and folds around a patient's nose and mouth, including nasolabial folds. Results can last up to 1 year.
Restylane® consists of a line of an injectable fillers comprised of hyaluronic acid in a clear gel form. It has been shown to help individuals rejuvenate the facial appearance and minimize common signs of aging in the face. It is used for moderate to deep wrinkles, folds, and volume loss, including nose-to-mouth lines, frown lines, and under eye hollows.
A Restylane® treatment usually takes about 30 minutes to complete, and individuals can usually return to their normal daily routines immediately following a Restylane® procedure. Meanwhile, the results of a Restylane® treatment may last from 6 months to 1 year.
What is Restylane®?
The Restylane® line of products is formulated to act like your body's own naturally occurring hyaluronic acid, restoring volume to your skin.
What types of Restylane® products are available to patients?
Dr. Hancock and Dr. Nachlas offer an array of Restylane® treatment options and are happy to share information about each type of Restylane® product.
Several types of Restylane® are available:
Restylane® Silk:
Designed to enhance the lips and rejuvenate the appearance of the mouth. It is an ideal choice for individuals who want to address thinning lips or loss of shape in the lips that occurs due to aging. Silk also allows a person to reduce smoker's lines in the face, leading to a more youthful appearance.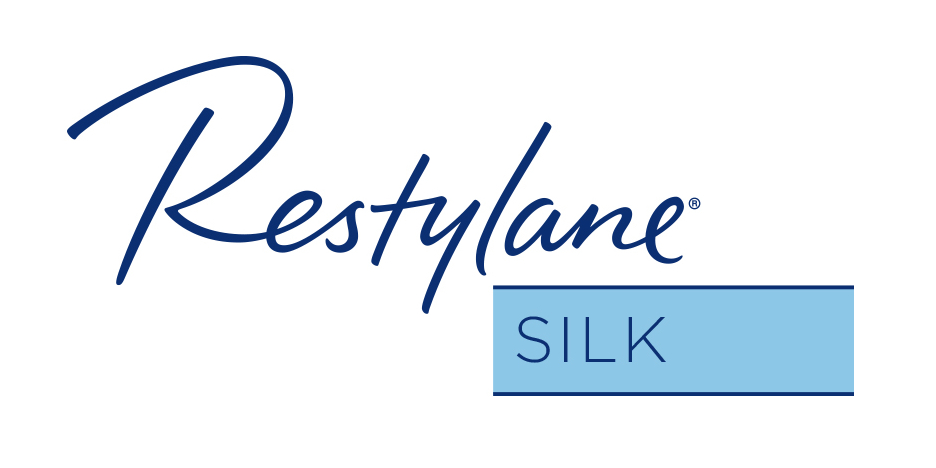 Restylane® Lyft:
Specifically designed to restore volume in the cheeks and mid-face. It helps reduce the appearance of deep wrinkles, frown lines, and creases between the nose and mouth (nasolabial folds). Lyft has also been shown to help individuals improve mild acne scars and depressions in the face. It contains lidocaine and offers safe, proven results.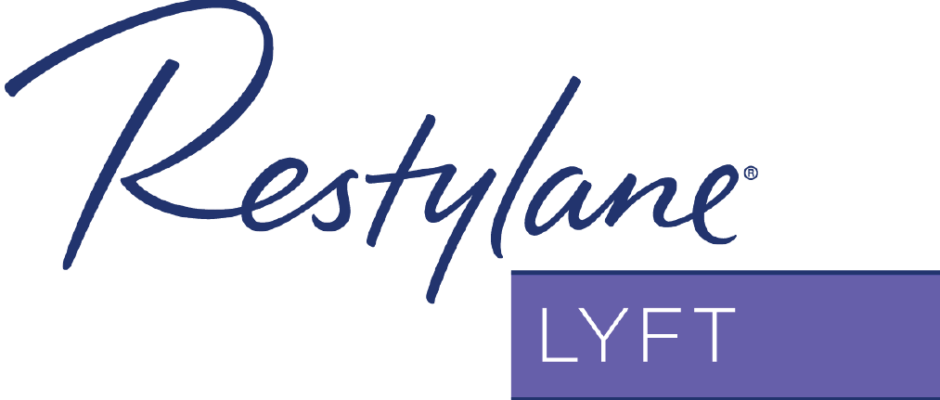 Restylane® Refyne:
Used to address moderate to severe wrinkles and folds in the face. It helps minimize the appearance of "laugh lines" or nasolabial folds. Refyne also targets moderate to severe facial folds and wrinkles, including nasolabial folds and marionette lines and is specifically designed to restore youthfulness to the smile while maintaining natural expressions.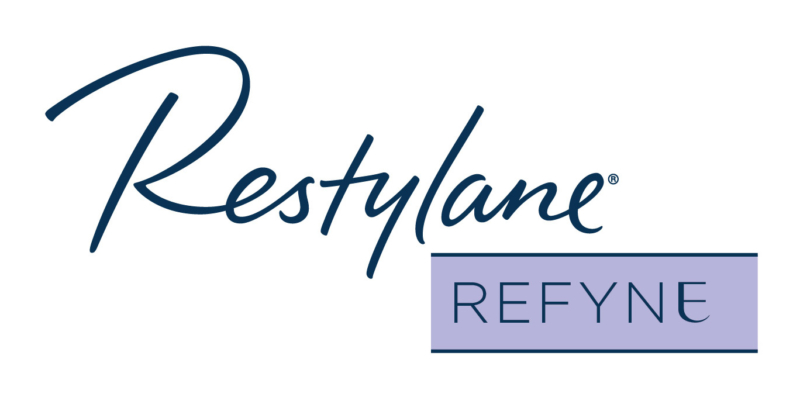 Restylane® Defyne:
Used to provide treatment for deeper facial folds and treatments. Like Refyne, Defyne is an FDA-approved treatment that helps reduce the appearance of "laugh lines" or nasolabial folds. Defyne targets moderate to severe facial folds and wrinkles, including nasolabial folds and marionette lines. This injectable is designed to correct the creases created by repeated facial movement while adding support to the natural expressions.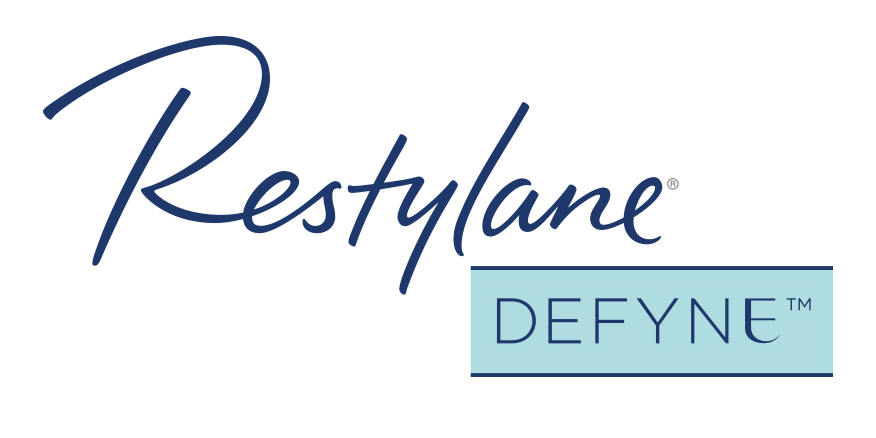 Restyle® Kysse:
Restylane Kysse is a lip filler that adds volume, smooths upper lip lines, and enhances lip color. Designed specifically for the movement of lips, Restylane Kysse is made with XpresHAn Technology's™ innovative cross-linking gel for precise, natural-looking results. Kysse contains 0.3 % lidocaine to reduce pain during injection. Results last up to 1 year.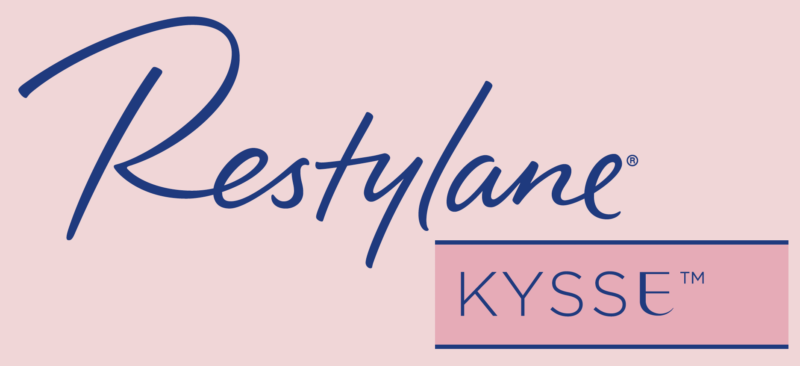 Radiesse® is a synthetic filler made from calcium hydroxyapatite, a substance found naturally in the body. This filler works most effectively on reducing wrinkles and scars by stimulating collagen formation. Radiesse® is useful in patients who want an alternative to bovine/porcine products to correct facial folds and wrinkles and to enjoy longer lasting results. Results may last 1 to 2 years.
What is Radiesse®?
Radiesse® is a semi-permanent filler that uses unique, calcium-based microspheres to create scaffolding for your own collagen to grow around. Radiesse® eventually breaks down, but the collagen stays so you can enjoy your renewed, more youthful look and for longer. Patients treated with Radiesse® leave the office looking great without downtime or without waiting days or weeks for visible results.
How is Radiesse® used?
Dr. Hancock and Dr. Nachlas use Radiesse® for facial contouring and volume restoration. Radiesse® has a slightly thicker consistency then the hyaluronic acid-based fillers that works great for lifting deflated facial tissue, volumizing the face, and augmenting facial structure. Radiesse® is unique in its ability to act as a scaffold under the skin, providing lift and stimulating the production of natural collagen. Adding volume and structural support to the overlying facial tissues will give a lifted and refreshed appearance.
Dr. Hancock and Dr. Nachlas may use Radiesse® to enhance your looks by augmenting the chin or cheeks, smoothing the jawline, softening hollowed temples, or slightly altering the shape of your nose with Non-surgical Rhinoplasty. The Radiesse® product is mixed with a small amount of lidocaine, which is a numbing medication, in order to minimize any discomfort associated with injections. Injections are easily performed in the office with no significant downtime. Mild swelling and bruising can result as with any injection, but most patients easily return to normal daily activity after the injection. Using Radiesse® to shape and contour the face will rejuvenate your face and reduce the obvious signs of aging.
Having your Radiesse® injections performed by an experienced injector like Dr. Hancock or Dr. Nachlas is important since Radiesse isn't ideal for all areas of the face. To obtain the best results, Radiesse is typically injected deeper using a different technique than the hyaluronic acid fillers. Radiesse® is not to be used under the eyes or in lips. The skin of the under-eye area is too thin and injections of Radiesse in this area can lead to visible lumps. The lips are also an area that Radiesse shouldn't be injected. There have been several reports of lumps known as granuloma that can form when this product is used in the lips. These lumps can last a long time and may be permanent in some patients.
What is the advantage of Radiesse® compared to other dermal fillers?
Radiesse® is synthetic calcium hydroxylapatite, a compound that is equivalent to natural ground bone, so it does not provoke an allergic reaction in the body.
Radiesse® does more than just temporarily fill in facial folds and wrinkles; it rebuilds your skin's foundation and restores your youthful look – immediately. Injections are made deep into the soft tissue of the face and skin. These injections stimulate the production of natural collagen, leading to the deposition of collagen within the tissues. This provides a much longer lasting effect. The effects of Radiesse® injections can last more than 1 year in many patients.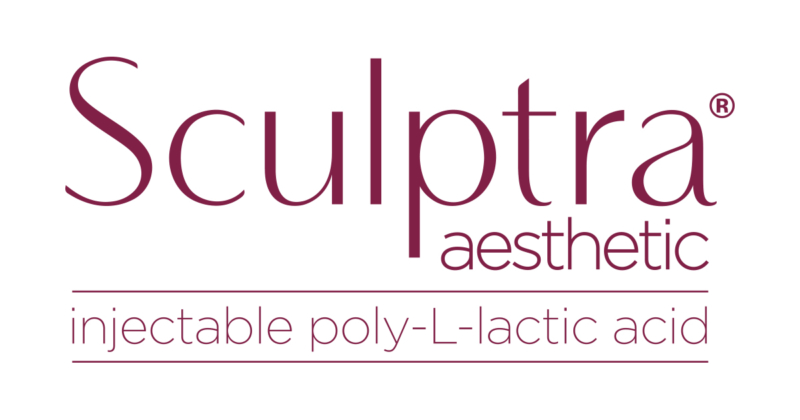 Sculptra® is an FDA-approved injectable cosmetic filler that can be used to restore facial volume lost due to aging or illness. It contains poly-L-lactic acid (PLLA), a biocompatible synthetic substance that stimulates collagen production. It can be used to treat deep lines, creases, and folds to give a more youthful appearance.
What is Sculptra?
Sculptra is a dermal injectable that stimulates the body to create more collagen, creating a more youthful, natural, and refreshed appearance. This innovative product is made of synthetic, biocompatible material known as poly-L-lactic acid. The body's collagen production decreases as we age. This contributes to the formation of fine lines, wrinkles, and hollow areas of the face. Sculptra is used to add volume and thicken the skin in the areas of your face that you wish to treat. This FDA approved injectable can be used to smooth and fill many different parts of the face, such as smile lines, the jawline, and hollow temples. Sculptra differs from other dermal fillers, offering natural results instead of an "over-stuffed" appearance.
How does Sculptra work?
Sculptra works by increasing the amount of collagen in the treatment areas. It is able to encourage your body's natural collagen production. Collagen is essential for a youthful appearance. This fibrous protein provides support for the structure of your skin and helps with the production of hyaluronic acid and elastin. Hyaluronic acid helps your skin to retain moisture and elastin is what keeps your skin firm and tight.
Unfortunately, as we age our collagen production significantly decreases. Once we reach the age of forty, the average individual has already lost up to 20% of their collagen. Sculptra is a solution to this problem as it stimulates your body to naturally produce collagen. After your treatment, collagen production will gradually begin to increase over a few weeks. Due to the gradual creation of collagen, the results appear over the course of a few weeks. Many patients prefer the results of Sculptra injections, as it is not noticeable to others that they have had cosmetic enhancements. Rather they simply appear more refreshed and youthful to others. They also find that the injection can be softer and more natural than other dermal fillers such as, hyaluronic acid fillers.
In what areas is Sculptra used?
Many areas of the face can be treated with Sculptra to give you a more voluminous, radiant, and youthful appearance. The nasolabial folds and marionette lines (your smile lines) are common places where Sculptra is used. It can also balance the face by defining the jawline and adding volume to hollow temples and cheeks. It is not recommended to be injected in the sensitive areas under the eyes. By stimulating your body's collagen production, Sculptra can add volume to the shallow areas of the face and smooth out wrinkles and fine lines.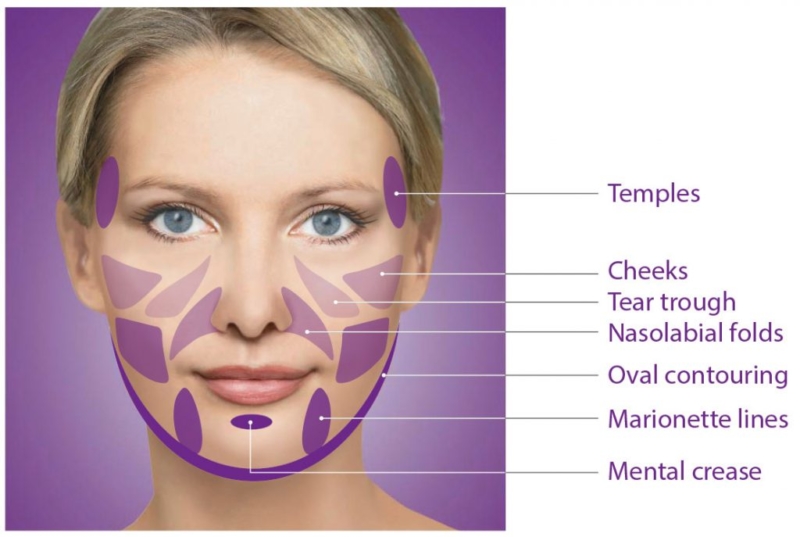 How many Sculptra treatments are needed?
Due to Sculptra triggering your body's natural collagen production, results are not as drastic as other dermal injections. This is why these treatments are preferred by some patients. This is also why it often takes multiple sessions to get the desired look. For most patients to achieve preferred results, it is recommended to receive 2-3 treatments with at least a 6 week rest period in between. This allows the body's collagen production to become visible.
How long does Sculptra last?
Sculptra can last for up to 2 years after the first session of injections. In order to maintain desired results, it is recommended to repeat injections when reaching the 2-year mark. This will help maintain your more youthful appearance. The results of Sculptra last much longer when compared to other dermal fillers.
There is no shortage of dermal filler treatments available to patients. Fortunately, Dr. Hancock and Dr. Nachlas are happy to teach patients about each of the different Juvederm® products, as well as other dermal fillers. A comprehensive cosmetic consultation with Dr. Hancock or Dr. Nachlas is the best way to what treatment options may be right for you. After examining your face and neck and having a thorough understanding of your concerns and anti-aging goals, Dr. Hancock and Dr. Nachlas will discuss both non-invasive and surgical approaches, when appropriate. Dr. Hancock and Dr. Nachlas have an innovative perspective of customizing surgical and non-surgical treatments for the face and neck to comprehensively address signs of aging.